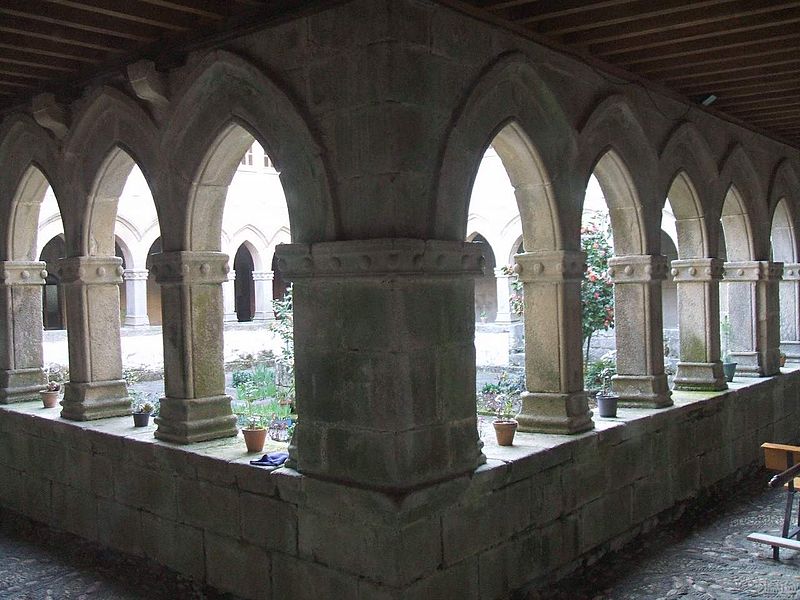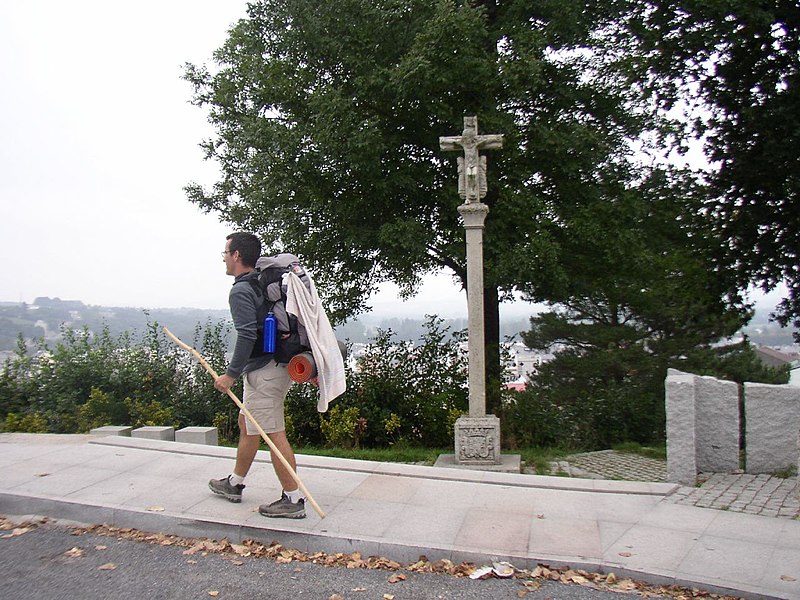 The history of St. James' Way dates back to the dawn of the 9th century and the discovery of the tomb of St. James the Greater, Evangelist of Spain. The discovery of this holy mausoleum is surrounded by rich folk tales which, instead of distorting the historical narrative, have preserved it and filled it with colour. There are no precise details as to how the venerated mausoleum was discovered, but it was considered to be divine revelation.
DAY 1 (SARRIA): Make your way to Sarria, Lugo. Accommodation in Sarria, breakfast included *.
DAY 2 (SARRIA-PORTOMARÍN-22 KM): The pilgrims who start the French Way from the beginning arrive (usually arrive) in Sarria after twenty-seven days. It is here in Sarria that many pilgrims actually begin their pilgrimage for the simple reason that Sarria is close to the mythical last hundred kilometres, the minimum distance that must be covered on foot to obtain the Compostela. This stage disappoints neither the first-timer nor the seasoned pilgrim. It offers countless villages in the Concellos of Sarria, Paradela and Portomarín to visit, excellent examples of Romanesque architecture, tarmac tracks, rural paths, medieval bridges, and rustic footbridges.
DAY 3 (PORTOMARÍN-PALAS DE REI-24 KM): Today's leg is divided by the Ligonde mountain range, which in turn divides the basins of the Miño and Ulloa rivers and the municipalities of Portomarín and Monterroso. Although the beginning of the walk is promising and offers a gentle ascent of the San Antonio mountain, the rest of the walk runs along modest provincial and even national roads. However, there are good examples of Romanesque churches to liven up the journey. There is also the possibility of a detour to Vilar de Donas to visit the church of San Salvador, old pilgrims' hospitals and the valuable Lameiros cross.
DAY 4 (PALAS DE REI-ARZUA-30 KM): The French Camino abandons Palas through the Campo dos Romeiros, a traditional meeting place for pilgrims and enters the medieval village of Leboreiro. It then crosses the village of Furelos and its river over a medieval bridge to enter the built-up area of Melide, passing through Boente and Castañeda, before reaching Arzúa, a cheese-making town. On this leg, the Camino is easy and in very good condition, combining earth and stone paths with minor roads between villages, with gentle ascents and descents that alternate with flat stretches.
DAY 5 (ARZÚA-O PINO/AMENAL-19 KM APROX): There are still almost 40 kilometres between Arzúa and Santiago Cathedral. The wisest and most logical thing to do is spread this leg over two days, spending the night in either Santa Irene or O Pedrouzo. Arzúa town gives way to O Pino, a comfortable route, with gentler slopes and paths that are always close to the N-547.
DAY 6 (O PINO/AMENAL-SANTIAGO-22 KM APPROX): We are almost there. The walk is becoming serene, perhaps out of fear of finishing and not wanting to or not knowing what to do next. We reach the last villages on leaf-strewn paths, among the last patches of closely growing and symmetrical pine and eucalyptus forests, in some areas there are even some oak trees. Today's leg will take us first to Lavacolla. When you reach the summit, you pass the airport and begin the gentle descent towards the village. There is a stream running through Lavacolla, where the pilgrims of old used to wash and purify themselves before entering Santiago de Compostela. Lavacolla, now in the municipal district of Santiago, is very close to Monte do Gozo (the Mount of Joy), a small elevation from which pilgrims get their first glimpse of Santiago de Compostela Cathedral . In the Jacobean Year '93 El Monte do Gozo was converted into an area for pilgrims. There is a large monument on the summit, a fountain and San Marcos Chapel. From here, the route is practically all urban, reaching the Cathedral through San Lázaro Quarter, Rúa de San Pedro, Porta do Camiño, Rúa das Casas Reais and Praza de Cervantes, to go straight down to the cathedral and enter through the Holy Door if it is a Holy Year, or through the Azabachería door if it is not.
DAY 7: Check out and end of our services.
INCLUDED
– Accommodation in double or single room. Breakfast incl.
– Transport of backpacks for each of the stages along the route (max. 15 Kg per backpack).
– Accommodation along the way: Hotels, rural houses, hostels or pensions.
– 1 Guided tour of Santiago (historic centre): 2h in Spanish.
– Informative dossier.
– Travel insurance with 24-hour telephone assistance service.
NOT INCLUDED
– Support car. Transfers IN/OUT
OPTIONAL SERVICES
– Discount for third person in extra bed sharing room with 2 adults 10%.
– Half board supplement (no discount for 3rd person) per person/night €18.00
– Picnic lunch supplement: sandwich, drink and dessert person/day €9.40
– Santiago-Sarria airport transfer supplement: (max. 4)* €162.50
– Santiago city to Santiago airport transfer supplement: (1 to 3 people) €41.25
– Santiago city to Santiago airport transfer supplement: (4 to 7 people) €63.75
– Private transfers and/or support car during the route: please ask.
– Cancellation insurance: please ask.
* FLIGHT DELAYS OR WAITING FOR LUGGAGE CLAIM: €25.00/HOUR